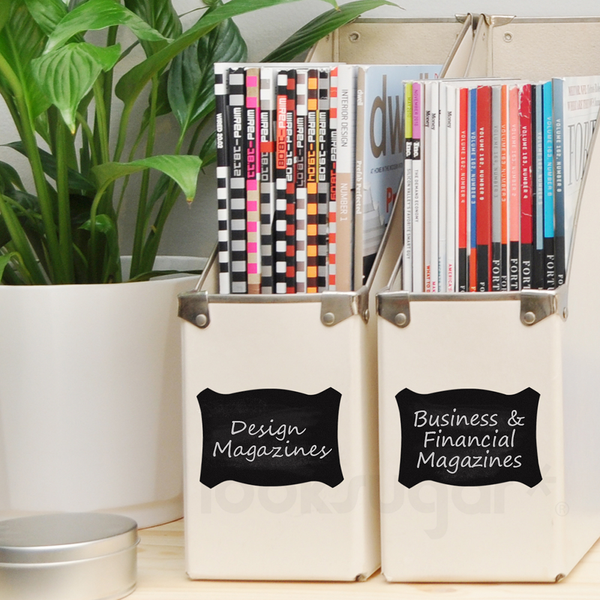 CURLY CHALKBOARD STICKERS
$ 7.00

An elegant addition to contemporary catered events, restaurants, bars, and buffets.
Also a quick and easy way to organize your home or office.

Size:
Original - 2.5" W x 1.75" H (6.3cm x 4.4cm)  - 10 pack
Medium - 5" x 3.5" (13cm x 9cm) - 6 pack
Large - 8" x 5.6" (20cm x 14cm) - 3 pack
Please contact us for custom sizes.

Package includes:
Reusable Chalkboard Labels / Dry Erase Labels 

Material:
- Removable chalkboard vinyl / Dry erase vinyl 
- Commercial grade
- Manufactured in USA.

By the way:
Chalkboard labels can be use with chalk marker or regular chalk.

SKU:
WRLB-A0006

Origin:
Made in the USA.