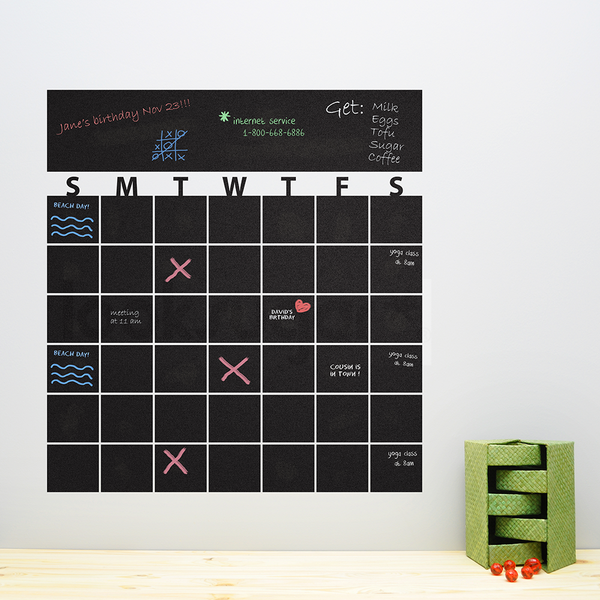 CHALKBOARD / DRY ERASE CALENDAR
$ 45.00

It's time to get organized with this stylish wall planner calendar. Our removable planner is perfect for home or office. It works great with chalk ink pen or regular chalk.
Size:
Original: 22.5"H x 21.5"W (57cm x 55cm)
Large: 36"H x 36"W (91.4cm x91.4cm)

Package includes:
Removable chalkboard planner
Step by step installation instructions

Material:
Removable chalkboard vinyl / dry erase vinyl  
Commercial grade vinyl
Manufactured in USA.

By the way:
Our chalkboard planner is not only removable, but also reusable. Checkout our videos or message us for more information.

SKU:
LSWD-0127TR

Origin:
Made in the USA.